Frsky G-RX8 Telemetry errors? read this
Do you also have telemetry problems with your G-RX8 receiver?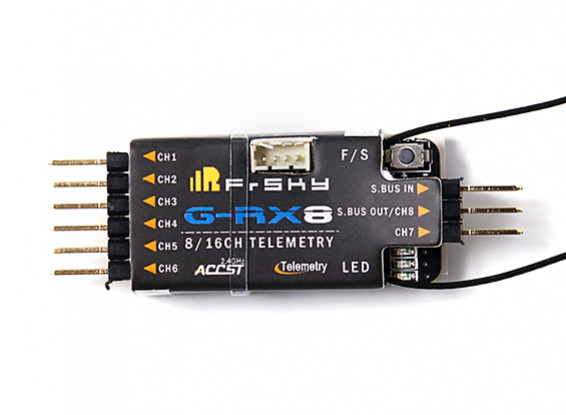 Unfortunately Frsky has released a batch of G-RX8 receivers with an incorrectly placed component.
At a place where a 2K2 resistor should be, a capacitor may now be placed.
This is easy to repair for people who can solder SMD well.
I will not elaborate on how and why this can happen. I'm just posting here the solution to the problem.
The pictures below show a printed circuit board where the wrong component (capacitor) is,
and a circuit board that is having the good (2k2 resistor) component.
Wrong PCB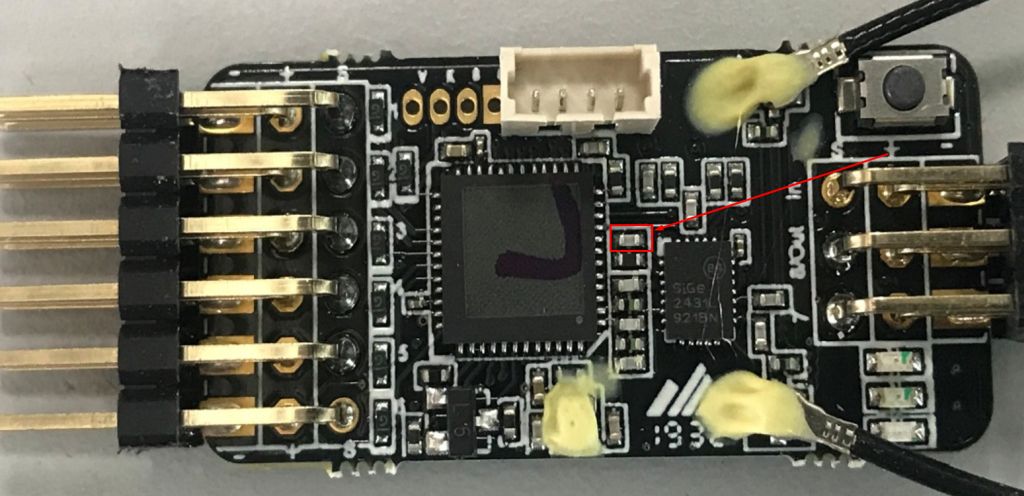 Good PCB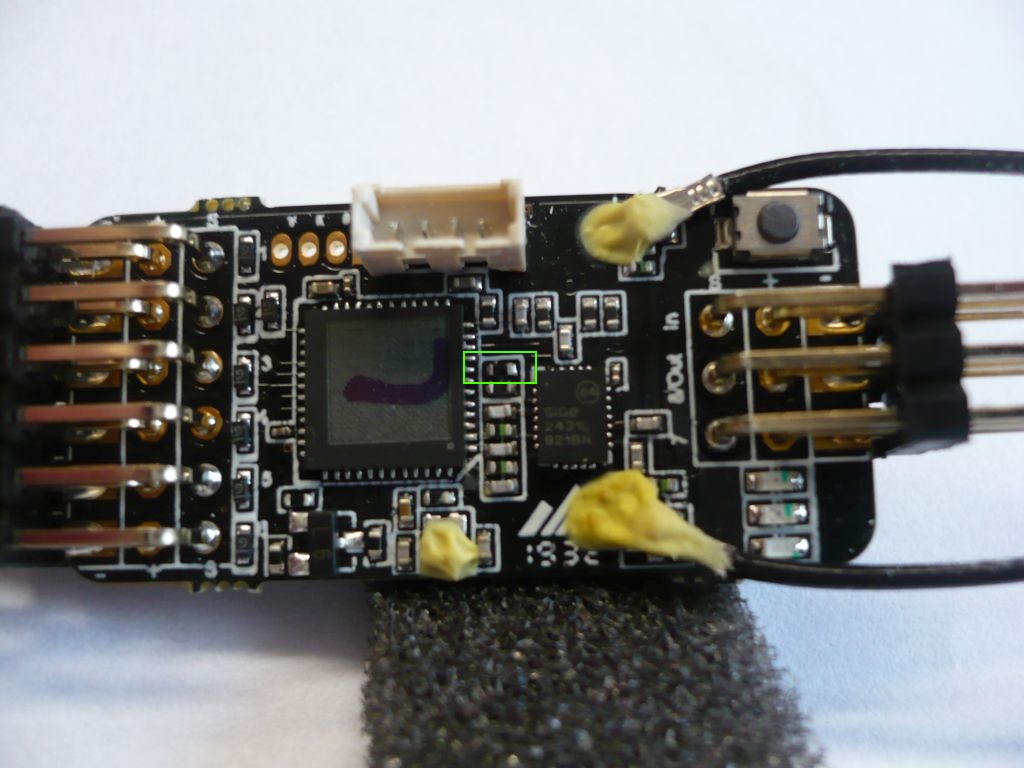 Having trouble replacing it? people in the Netherlands can contact me for a repair of the receiver.