H4L in the next Guinness Book of Records …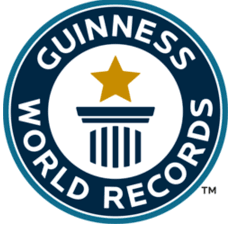 We thought it's about time that Hobby4Life is going to be mentioned in the Guinness Book of Records. Obviously, this is not something you can just do and takes months of planning. However, we took the first step by register the record at the Guinness Book of Records organization with the result:
We are pleased to inform you that your record application for (sorry this is still a secret 😊) has been received

You are one step closer to becoming Officially Amazing!

We will keep you posted on the progress we make and if our record attempt is being approved then we will let you know where and when you can come to support us!
Stay tuned.
We are sorry that this post was not useful for you!
Let us improve this post!
Tell us how we can improve this post?