H4L in de volgende Guinness Book of Records …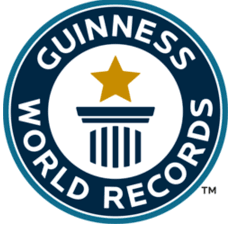 We vonden het hoog tijd dat Hobby4Life in het Guinness Book of Records wordt vermeld. Het is duidelijk dat dit niet iets is dat u zomaar kunt doen en dat het maanden van planning vergt. Wij hebben echter de eerste stap gezet door het record te registreren bij de Guinness Book of Records organisatie met als resultaat:
We are pleased to inform you that your record application for (sorry this is still a secret 😊) has been received

You are one step closer to becoming Officially Amazing!

We houden je op de hoogte van de vorderingen die we maken en als onze recordpoging wordt goedgekeurd dan laten we je weten waar en wanneer je ons kunt komen steunen!
Blijf kijken.
Het spijt ons dat dit bericht niet nuttig voor u was!
Laten we dit bericht verbeteren!
Vertel ons hoe we dit bericht kunnen verbeteren?