Archer FW v2.19 gereleased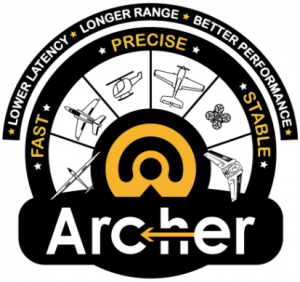 Frsky heeft een nieuwe firmware gereleased voor de Archer series otvangers.
Versie FW v2.19
Betreft de ontvangers: ARCHER M+ / R4 / R6 / R8 PRO / R10 PRO / GR6 / GR8 / SR6 / SR8 PRO / SR10 PRO
Onlangs hebben wij van Hobby4Life gevraagd of de Accelero / Gyro sensor van de SRx via telemetrie uitgestuurd kon worden.
Frsky heeft hier gehoor aan gegeven door dit te implementeren in ETHOS en nu ook de Firmware van de ontvanger.
Optimize the gyroscope algorithm to improve the adaptability with models under strong vibration.
Add SBUS 24-channel mode (ETHOS to be updated to work with).
Add Acc-X /Y/Z sensor and Angle output for SRx receivers.
Het spijt ons dat dit bericht niet nuttig voor u was!
Laten we dit bericht verbeteren!
Vertel ons hoe we dit bericht kunnen verbeteren?