Frsky TD R10 ontvanger
Frsky komt met een nieuwe ontvanger in de TANDEM range.
Een 10 kanaals Tandem ontvanger
Simultaneous working dual-band TD mode
Triple antenna design for multi-directional coverage
Black Box function
Built-in voltage sensor
4ms Race Mode with Telemetry
Long control range (up to 50KM – 100KM)
Over-The-Air (OTA) FW update
10 Configurable Channel Ports
◦ CP1: PWM / SBUS Out / FBUS / S.Port / SBUS In
◦ CP2-10: PWM / SBUS Out / FBUS / S.Port
Frequency: 2.4GHz & 900MHz
Dimension: 46.5*26.3*14.7mm (L*W*H)
Weight: 16.6g
Operating Voltage: 4-10v DC
Operating Current: ≤180mA@5V
Compatibility: Tandem series transmitter & TD protocol capable RF module
Triple 2.4G/900M Antenna
◦ 2* External 2.4G antenna (IPEX1)
◦ 1* External 900M antenna (IPEX1)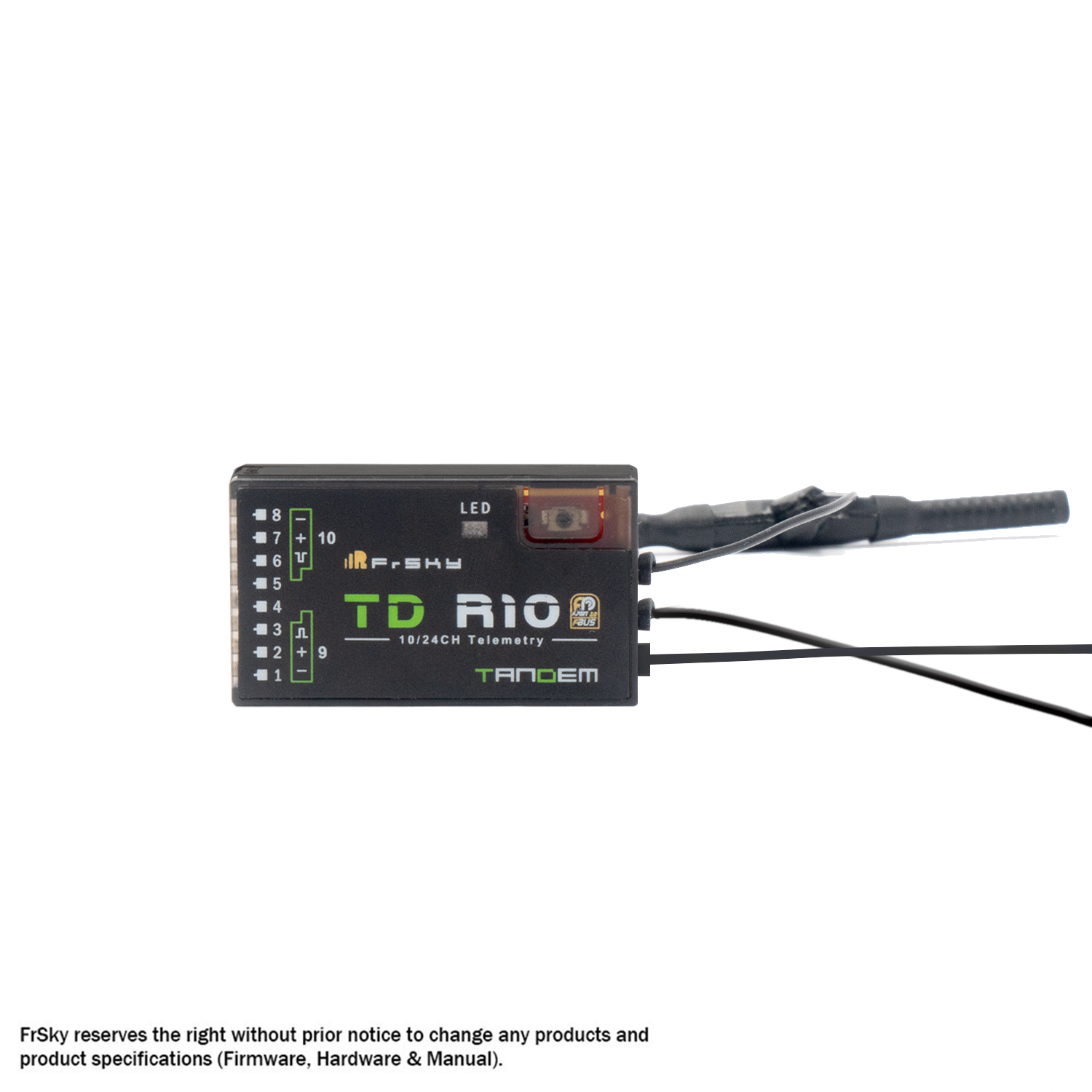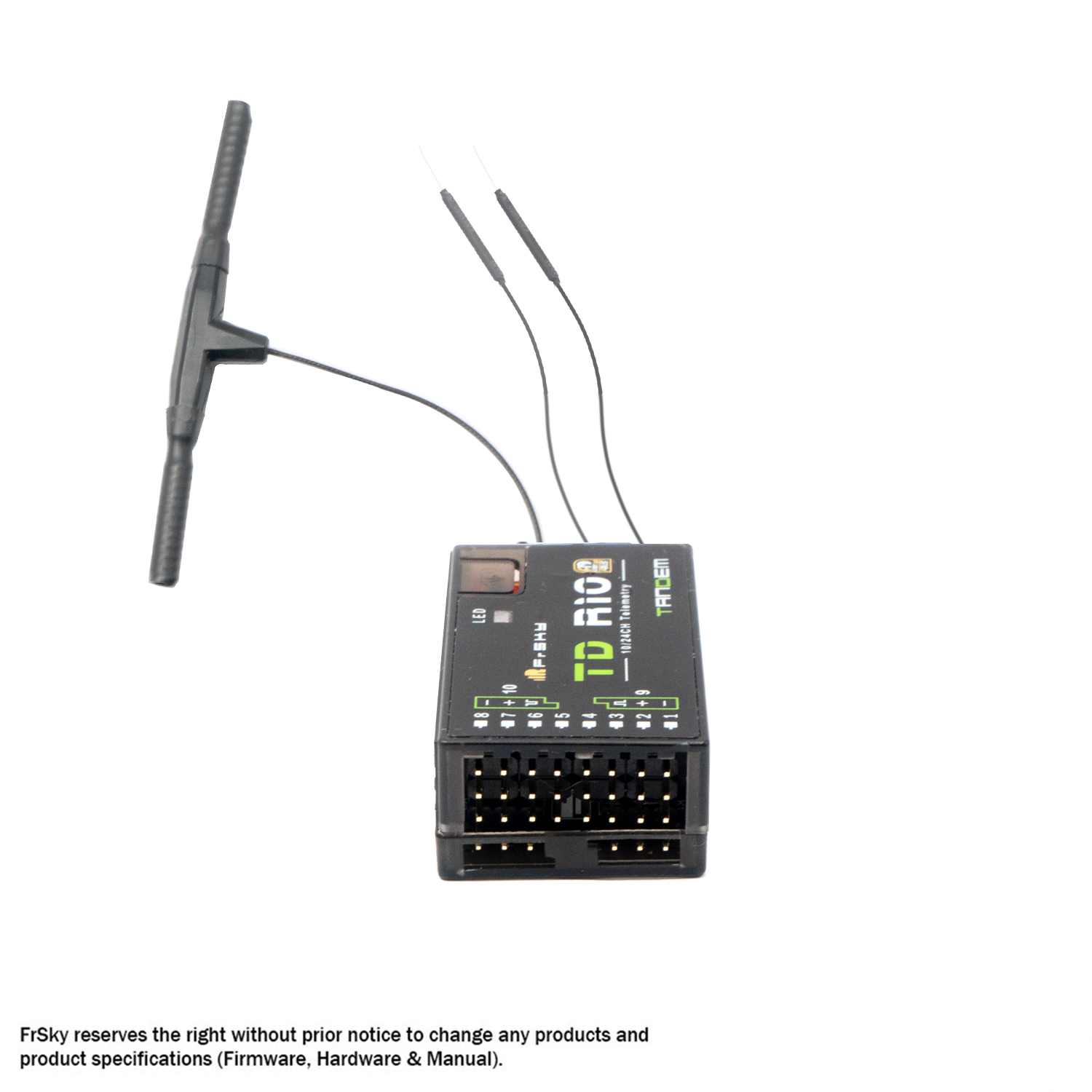 Het spijt ons dat dit bericht niet nuttig voor u was!
Laten we dit bericht verbeteren!
Vertel ons hoe we dit bericht kunnen verbeteren?